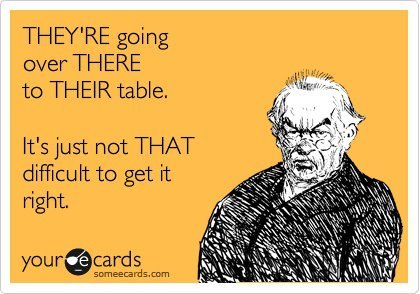 There / their / they're
There = daar of er, bijvoorbeeld: Ben jij er al ooit geweest? Have you ever been there?
Their = hun, bijvoorbeeld: Heb jij hun huis gezien? Have you seen their house?
They're = zij zijn (een verkorting van they are), bijvoorbeeld: Ze zijn de beste band ter wereld. They're the best band in the world.
———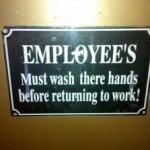 Plural nouns have no apostrophe in English. One hand, two hands, twenty hands.
See the blog post from June 19 2015 for more information on plural nouns.
Laura