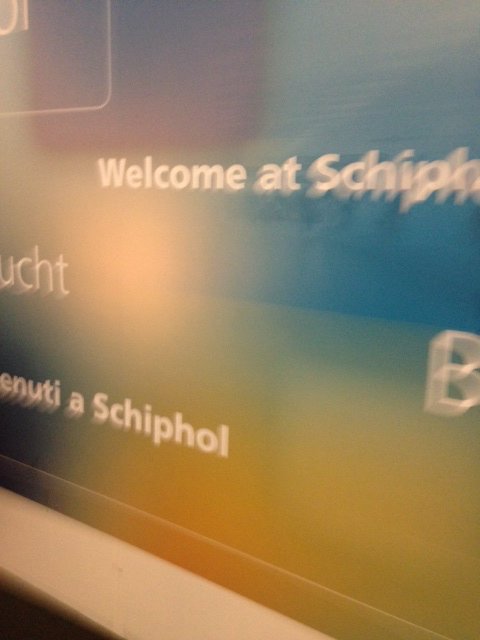 Welcome to my blog
Welcome to Deane's English and my very first blog entry. I took this photo at Schiphol Airport a couple of weeks ago because I was very surprised by the incorrect use of the preposition 'at'. In English we never say 'Welcome at or Welcome in…'. We always say: Welcome to…Welcome to Schiphol, welcome to my house, welcome to my website, welcome to Holland. 
'At' is used generally for (parts of) buildings or public places or for group activities, e.g. I'm at the entrance of the station, at my work, at school, at the hospital, at the office, at a party, at a meeting, at an event, at a club etc.
I always tell students to try and think of something easy to remember grammar rules by. A line from a pop song often helps. If you picture Axel from Guns N' Roses singing 'Welcome at the jungle', it just wouldn't work. Welcome to the jungle, however, definitely works!
Welcome to my world of grammar!
Laura